DAHINDA — Freshman Clayton Phillips (New London, Iowa/New London) placed third overall and the Carl Sandburg College men's golf team also took third as the Sandburg Invite concluded play Friday at Oak Run.
Phillips shot a 2-over-par 73 in Thursday's opening round at Lake Bracken and added a 1-over 72 on Friday that saw him start out with a 33 on the front. Phillips finished one shot back of Black Hawk's Ethan Earl for second.
Luke Lofgren of Black Hawk was medalist with a 36-hole total of 136. Lofgren shot an 8-under 63 on Friday, one stroke from tying the course record at Oak Run.
Sandburg shot 304 as a team Friday for a tournament total of 611. All four of the Chargers' scorers Friday shot in the 70s. In addition to Phillips, freshman Cooper Theleritis (Pekin, Ill./Pekin) carded a 76, sophomore Cole Hopping (Vermont, Ill./VIT) shot a 77 and freshman Calvin Peterson (Williamsfield, Ill./Williamsfield) added a 79.
Bryant & Stratton shot 291 on Friday to finish at 602 for the tournament and leapfrog the Chargers for second place. Black Hawk's gold team won with a total of 586, including a 288 on Friday.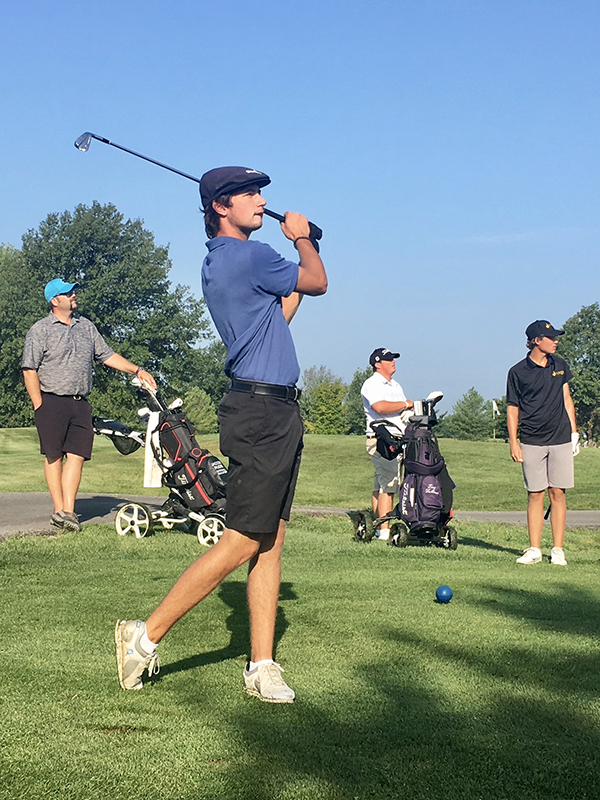 Carl Sandburg College men's golfer Clayton Phillips watches his tee shot on the second hole at Oak Run on Friday. 
Get text/email notifications of Sandburg Athletics results
Follow @SandburgNJCAA on Twitter
Like @SandburgChargers on Facebook