Lara Roemer has been captivated by Africa for decades. The associate dean of social and business sciences at Carl Sandburg College, Roemer studied the history and politics of the continent extensively as an undergraduate student and while in graduate school.
"The diversity on the continent is unparalleled politically, culturally, socially, environmentally, economically, linguistically and more," said Roemer, who has previously traveled to South Africa, Namibia, Zambia and Zimbabwe and even developed an African history class that she's taught at Sandburg. "I've been trying to find a way back to explore and learn more ever since."
She'll get that chance next summer after being selected to take part in a Fulbright-Hays Group Project Abroad through the U.S. Department of Education. Roemer, 11 members from Oakton Community College and four educators from the College of Lake County, Des Plaines Maine West High School and Evanston Township High School will travel to Ghana and Togo for five weeks in June and July 2022.
Roemer first heard of the opportunity last year when she learned Oakton was in the process of applying for a Fulbright-Hays Group Project Abroad grant and was in search of additional participants. She and her group will travel throughout the West African nations to learn from local citizens and experts about the history, politics, culture and environment of the region. They'll then share those experiences and findings through presentations and panels upon their return. The trip also has the potential to lead to published academic papers and study abroad opportunities for students.
"I can't isolate just one thing that I'm most looking forward to," Roemer said, "though I will say that my favorite part of any travel experience is the opportunity to interact with and learn from local populations."
Last year, Roemer received the Mosal Award from Phi Theta Kappa Honor Society, which included a $5,000 stipend to assist her in traveling to England's Oxford University Summer Institute on History, Politics and Society to study global migration and immigration.
"This is my first time applying for and being selected for any Fulbright-Hays opportunity," Roemer said, "and I hope it will not be my last."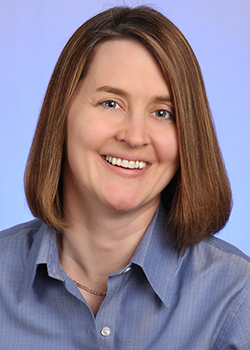 Lara Roemer