EAST PEORIA — Gracie Rademacker (Green Valley, Ill./Midwest Central) matched a career-high by putting down a team-leading 10 kills, but the Carl Sandburg College volleyball team lost 25-16, 25-11, 25-18 at ninth-ranked Illinois Central on Tuesday night. 
It marked the fourth time in her career at Sandburg that Rademacker reached 10 kills.
Sophomore Carley Reeves-Eakins (Branson, Mo./Reeds Spring) totaled three blocks for the Chargers (4-3). Mackenzie Springsteen (Sperry, Iowa/Mediapolis) had 13 digs for Sandburg, and setter Carmyn Baldwin (Lewistown, Ill./Lewistown) had 22 assists.
UP NEXT FOR SANDBURG
Home opener at 6 p.m. Thursday vs. No. 3 Sauk Valley
Get text/email notifications of Sandburg Athletics results
Follow @SandburgNJCAA on Twitter
Like @SandburgChargers on Facebook
Follow @SandburgChargers on Instagram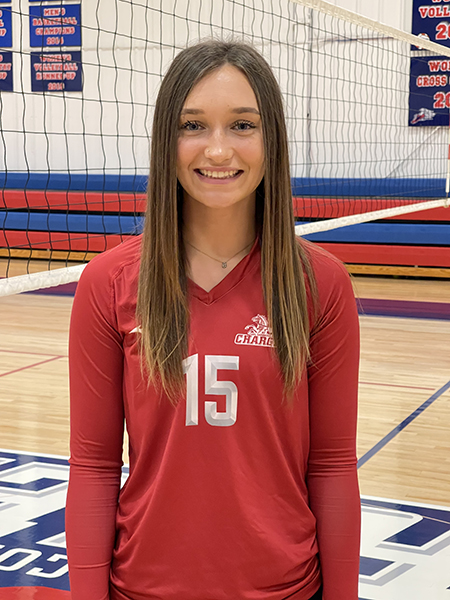 Gracie Rademacker