GALESBURG — A historic victory has netted Carl Sandburg College men's cross country freshman Calton Kibet (Kenya/Poiywek Secondary) national honors.
Kibet on Wednesday was selected as NJCAA Division II Men's Runner of the Week after a first-place finish at Friday's WIU Early Bird Invite that saw the Chargers defeat NCAA Division I Western Illinois. Kibet won the 6-kilometer race in 19 minutes, 12.1 seconds as he was the first of three Chargers runners who placed in the top four.
It's believed to be the first time a Sandburg team has beaten a Division I opponent in head-to-head competition.
The Chargers' next race is the St. Ambrose Fighting Bee Invitational at 10:30 a.m. Saturday at Crow Creek Park in Bettendorf, Iowa 
Get text/email notifications of Sandburg Athletics results
Follow @SandburgNJCAA on Twitter
Like @SandburgChargers on Facebook
Follow @SandburgChargers on Instagram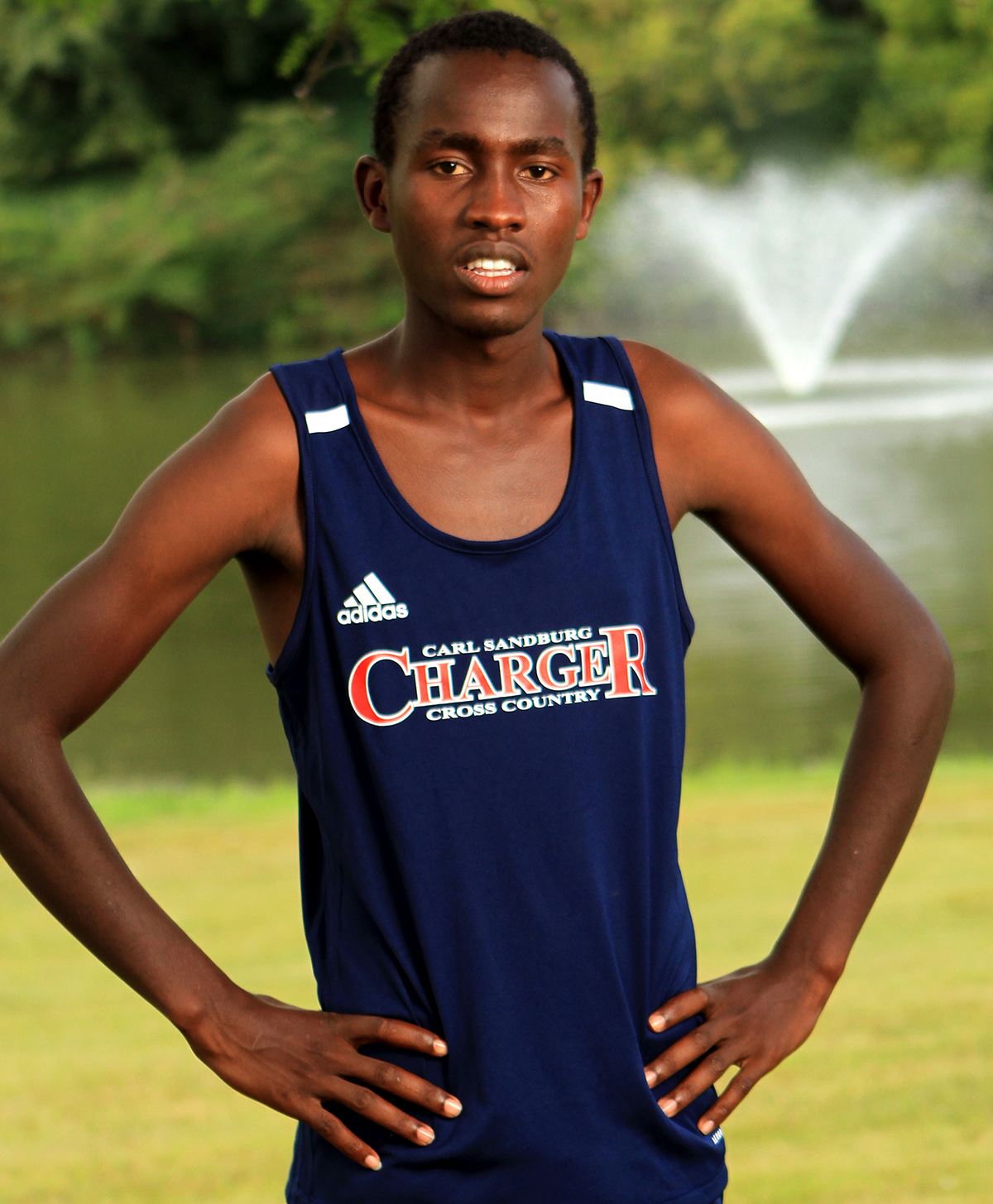 Calton Kibet